Music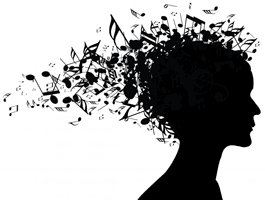 First it was my bright yellow Sony Walkman. Then it was the metallic blue Discman, and eventually my iPod (am I showing my age?) The point is, I never left home (for the gym) without it. There have been times in my life when it seemed like I really went to the gym - to listen to my music. But it worked; it got me there on those (rare) occasions when I didn't really feel like working out or when something was going on in my life that hinted at what I needed at that moment, was to just get lost in music.
I believe we create a soundtrack to our lives with music. In my "workout life," my playlists represent the different aspects of my training i.e., weight training, cardio, stretching/relaxation, and for those times when I really need it, a special one I put together called Motivation.
What's the soundtrack(s) to your life? I have no doubt that you're a multi-dimensional "being" with different moods, highs and lows, intense or mellow -running the full gamut of emotions.
Whatever animates you on a given day (heavy, mid-tempo driving rock, electronic music, ambient or your favorite movie soundtracks), you'll be ready for it. Your playlist sets the mood whether you're fueling your workout, or reaching for motivation to finally clean out that garage.
Need some suggestions? Email me and I'd be happy to share some of my all-time favorite workout tunes. But I must warn you, all types of music are represented. There will be songs you like, some you don't like, maybe some you really don't like.
All it takes is one great song to get you through that set or the exercise or if it's been a tough day, week, month? You never know what's in store so be ready. And remember…there's magic in music.