Valerie Confections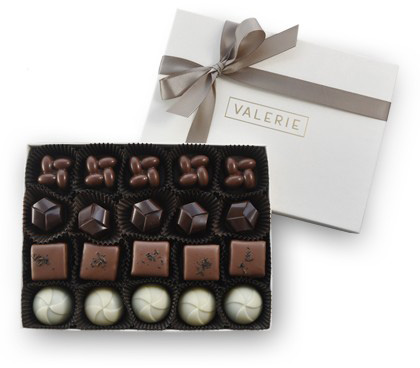 I know I'm partial to the chocolatiers of L.A. (it's only natural) because they're local-for me. Then again, the internet makes everything local, doesn't it? But Valerie Confections is a true standout. They take what they do very seriously, they're real pros. After a blind taste test, Valerie Confections was unanimously chosen as Best Chocolatier in L.A. by Los Angeles Magazine. That's a pretty high and mighty endorsement if you ask me. They are a class act. The packaging, the offerings, the little café. I love it all. And guess what? If you don't live in L.A., you can certainly order from them online. What did we ever do before the internet?
Here's a little background on them:
Valerie Confections was founded by partners Valerie and Stan in 2004 with six flavors of chocolate-dipped toffee. The toffees gained an almost immediate and ardent fan-base, described as, "a revelation" by KCRW's Evan Kleiman and as bringing toffee to "another level" by the Los Angeles Times' Leslie Brenner.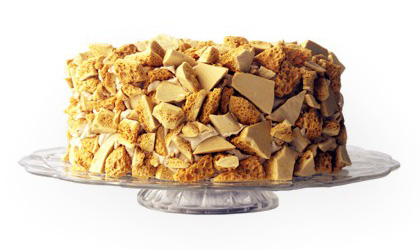 Since those early days the company has expanded exponentially and now includes chocolates, a popular line of petits fours, handmade preserves, cakes, pastries, and a catering division—all made with a commitment to using the very best ingredients. The Valerie Confections boutique and factory is located just outside downtown Los Angeles. Customers can find us there, online at valerieconfections.com, or at select retailers nationwide.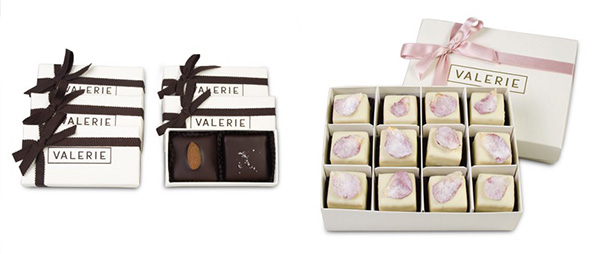 Valerie and Stan live in Los Angeles with their children, August and Lee.
I'm usually not a fan of petit fours but theirs are so gorgeous, they must be good!
3360 W First Street
Los Angeles, CA 90004 (Silverlake area)
Open 10 - 6, Monday through Saturday
In Los Angeles - 213-739-8149
Toll free - 1-888-706-1408
Fax - 213-739-8198