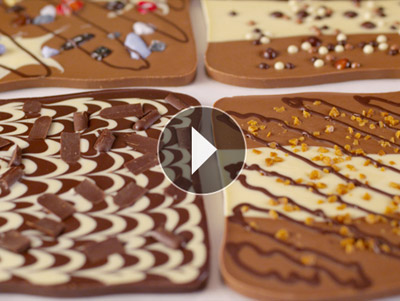 COCOA CANYON
CHOCOLATE ART
There is a chain of supermarkets up in Canada called Sobey's. As far as I can tell, Sobey's is the exclusive purveyor of Cocoa Canyon Chocolate Art. Yes, I said art. And once you see these chocolate bars, you'll see why we refer to them as art. Each chocolate bar is an edible work of art. I was given a gift of 3 decorative bars with names like "Campfire Crunch," (chocolate with chunks of graham cracker and chocolate chips), "-with Caramel Bits," (like it sounds), and "Candy Cowboy" (sprinkled with mini-M & Ms.) These 100gm bars are as fun to eat as they are to look at although I do prefer dark chocolate (because it's healthier and more flavorful.)
Here is what the people at Sobey's have to say about Cocoa Canyon Chocolate.:
"At Sobeys, we think chocolate is a thing of beauty; with our Cocoa Canyon Chocolate Art, it's easy to see why.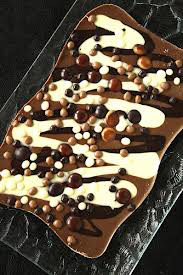 Each, large 14-inch-tall bar is hand-poured and mixed for a minimum of 24 hours to reach a perfect flavour and smooth, rich consistency. Expert chocolatiers create each bar by hand with the finest ingredients, resulting in a beautiful, one-of-a-kind piece of edible chocolate art.
There are four irresistible varieties. Weighing in at 375g, you can choose from: Triple Chocolate Jewel Galaxy, Double Chocolate Pebble Beach Splash, Triple Chocolate Caramel Lace and Double Chocolate Mint Sensation.
Cocoa Canyon Chocolate Art makes a perfect holiday hostess gift, a decorative addition to a dessert tray, or a thoughtful pick-me-up for someone special. Of course, it's also a decadent treat you just might be tempted to keep all to yourself.
Crafted using old world techniques similar to that of the fine chocolate makers in Europe, Cocoa Canyon Chocolate Art is the proud creation of the Donini company, an Italian-born chocolatier. The unique twist is that the Donini company applies this craft here in Canada — in Belleville, Ontario. This edible chocolate art is sold exclusively at Sobeys.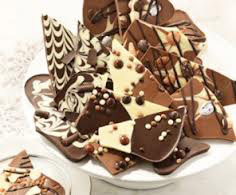 Find Cocoa Canyon Chocolate Art exclusively in the sweets & treats section in the bakery department at your local Sobeys."